Simply Energy - Energy retailers in Victoria and South Australia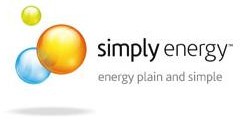 Simply Energy is one of Australia's largest energy suppliers, with almost 400,000 electricity and gas accounts. Simply Energy sells electricity and gas to retail customers in Victoria and South Australia. Simply Energy is now owned by International Power Australia who entered the Australian energy industry in 1996 and have grown to become the country's largest private generator of electricity. Simply Energy is International Power Australia's (IPRA) retail operation in South Australia and Victoria.
As one of Australia's leading independent power generators and energy retailers, International Power Australia has nearly 1,000 employees across Australia. The company has power stations in Victoria, South Australia, Western Australia and Simply Energy is a powerful retail presence in the Victorian and South Australian markets.
See Simply Energy website for quotes and more details
http://www.simplyenergy.com.au