Creativ - Solcond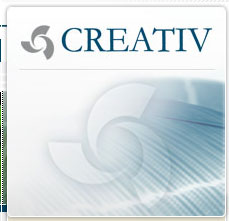 In 1997, CREATIV was summoned to develop special ribbons for photovoltaic cells interconnection. From that moment on, and following the same premises that have distinguished us in the field of rectangular conductors, we have been growing worldwide offering a high quality and technologically developed product.
CREATIV represents today 13% of the photovoltaic conductors world market, supplying modules to manufacturers in more than forty countries in four continents.
Our annual production capacity is 450 MW.
CREATIV stands out today for being the most dynamic company in the market of interconnection ribbons (RIBBON), since it has developed a vertiginous career accompanied by the special developments such as the CUT RIBBON or SOLCOND BUS BAR (L-SHAPES).
Our Customer Service department is immersed in the latest field developments, accompanying the photovoltaic cells manufacturers in the development of better alloys to obtain products of maximum reliability.
http://www.solcond.creativ.com.ar/en/