Australian Solar Energy Society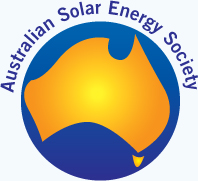 "For over 30 years Solar Progress has informed its growing readership on the evolving research, development and application of solar technologies."
Greg Combet, AM MP, Minister for Climate Change and Energy Efficiency.
Solar Progress is now available in print once again with a new format and more engaging, relevant content on developments in solar industry.
AUSES also provides Solar Radiation Data. (3Green Ed)