Citi Solar - Mansfield QLD - Ph 1300 753 769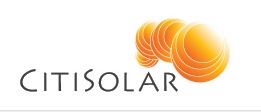 Citisolar is a 100% Australian owned and operated company specialising in solar energy. We were established in 2008, and since this time, Citisolar has grown to 4 sites in 3 states, of South Australia, Victoria, Queensland, and soon to open offices in New South Wales and Western Australia.
As our business grows month on month, it is important that we have the resources in place to handle the increased volume of orders that our residential and commercial customers request, and as such have introduced steps and measures to ensure service excellence at our every interaction.
Whether our customers are a resident wanting to save on their electricity bills, or, a sole operator business, or multi-national we cater to any solar energy requirements, from initial contact through to installation. We guarantee our workmanship at every stage, right through to offering an after sales service to all our customers. Whatever the size, Citisolar can assist you, in not only reducing your energy bills but reducing your carbon footprints.