Enerpo Electric (Suzhou) Co., Ltd - Ph +86 512 6879 0740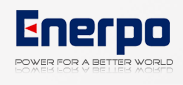 Focused on leading edge, innovative solar energy technology, ENERPO designs, manufactures and markets highly reliable solar inverter/charger/monitor for Grid-interactive and off-Grid power systems. We also provide integrated application solutions for the whole photovoltaic system(PV system).
Based on Suzhou Wuzhong Science & Technology Park, Enerpo is fast growing startup company. Our R&D team gathered the world-wide top-level experts in the field of power electronics. We committed to offering reliable and cost effective products and a high quality customer services by continually developing our core technologies, advanced management and customer-centered culture.