Ingenero - Phone 1800 99 33 34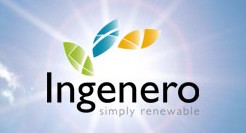 Ingenero is a young, energetic and dynamic solar company that focuses on providing quality solar systems to its residential and business customers. Ingenero began business in 2008 as a commercial solar business. Since then we have expanded rapidly – acquiring a residential solar company in 2009 which built upon our unique skills and strengths in large scale solar power generation.
Ingenero is the market leader in delivering solutions that allow customers to conveniently access cost effective renewable energy, accelerating their move to sustainability. Committed to quality, our solutions have a positive impact on the environment and are backed by industry-leading warranties.