Island Energy - Gippsland Solar Power & Solar Hot Water - Phone 0439 323 043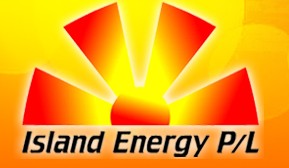 Select one of our Solar packages to install on your home as an investment for the future!
Not only will it provide you with a green environmentally friendly source of power for your home but it's also a great investment, increasing the value of your property!
A Solar system on your roof will:
Reduce ever increasing power bills, set to rise with the introduction of carbon trading
Reduce your carbon footprint on the environment.
We use a range of Clean Energy Council approved inverters and panels.
Our budget range of inverters are all Clean Energy Council approved and are of the highest quality, technology and efficiency.
However for that little extra peace of mind we offer an upgraded package to the PREMIUM system which comes with a German made Diehl Ako platinum series inverter, with a 10 year warranty and optional 20 YEAR WARRANTY you can be sure that this system is installed as a long term investment.
http://www.islandenergy.com.au