Silex Solar - Australian made Solar Panels - Ph 02 9704 8888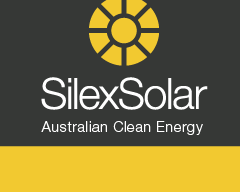 SilexSolar's modern solar panel manufacturing facility is located in the heart of Sydney Olympic Park (SOP) business precinct. The SOP solar manufacturing plant was originally commissioned in 2000 by former owner BP Solar, but has undergone numerous expansions and upgrades to keep it in line with the latest production advancements. Since year 2000, SOP has produced over 250MW of solar cells and solar panels which had been used in Australia and exported to Asia, Europe and America.
World-class Expertise
SilexSolar's organisation is world-class. The organisation's core team is comprised of highly experienced and well respected PV industry experts working across a range of disciplines from cell and panel R&D, large-scale PV commercial fabrication, PV system design, project sales and marketing. Many individuals have over 20+ years of work experience, and consequently SilexSolar has retained a deep understanding of the PV development industry and the needs of its customers.