Solarhart - Solar Hot Water from the sun. PH 1300 721 984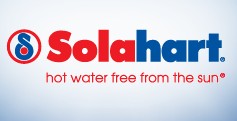 Solahart pioneered solar water heating in Australia over 55 years ago.
Now we are the leading manufacturer of solar water heaters and we supply to over 80 countries worldwide.
Installing a Solahart for your hot water needs will have a huge impact on your water heating energy consumption.