Sun Lizard - As seen on ABC's NEW INVENTORS - BUSINESS CLOSED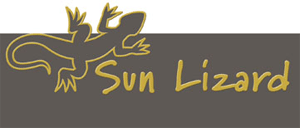 Many conventional heating and cooling systems may be cheap to purchase but rack up large energy bills. Why not just let nature do the bulk of the work?
Each day, we often leave our home closed off from the surrounding environment, trapping the air inside. We then return to a home that reflects the season: hot in summer, cold in winter. But by allowing the building to breathe by reheating warm air in winter and letting hot air escape in summer and drawing in cool air from outside, our homes can remain more comfortable year round.
The Sun Lizard uses principles of natural air movements, solar energy and heating cooling dynamics to will allow you to heat and cool your room to something much closer to your comfort level.
THIS BUSINESS APPEARS TO BE CLOSED. IF YOU HAVE DETAILS ABOUT THIS BUSINESS? PLEASE CONTACT 3GREEN THROUGH OUR CONTACT FORM