Wuhan Wellsee New Energy Industry Co., Ltd -Ph + 86 13986227526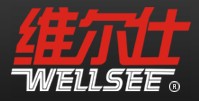 Wellsee has more than 40 kinds of photovoltaic products which have been exported to more than 50 countries for their high technology, perfect design, excellent quality and top service, and the markets is covering Asia, Europe, Africa, Australia and so on. The company has many femous researchers and strong production capacity with 600000 units per year, which can satisfy the requirement of all customers. The technology has reached the peak of the national photovoltaic products.
Hubei Bluelight company is the earliest large-sized joint-stock high-tech enterprise in China that develops and manufactures home medical apparatus, electronic medical apparatus,solar series and security and safety products unified with scientific research, industry and trade as well as manufacturing, supply and sale. The company is now well-developed, owning modern official buildings and high-standard manufacturing factories with branches spreading all over the country and agents in both cities and towns. The company is the star enterprise in Wuhan supported by the Hubei provincial government.