Apollo Solar - Townsville & Brisbane Solar System Installation - Ph 0413 276 556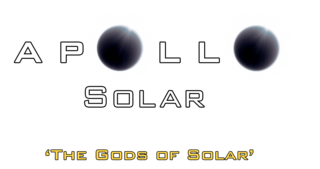 Apollo Solar is a green alternative energy source company that will save you money on your utility bill.
HOW SOLAR POWER WORKS
Enjoy a clean, safe energy system that powers your home for many years to come.
Solar power can be used in your home or business with any surplus exported to the electricity grid. It emits no fumes, pollution or carbon dioxide. Did you know that a solar power system can help you:
• Save money on your energy bill
• Generate your own electricity
• Get paid for any excess power you export back to the grid (if eligible)
• Add value to your home or increase rental value for investment properties.
• Reduce your greenhouse gas emissions