Glow Rocks and Glow in the Dark products : Australia Ph 03 5946 0252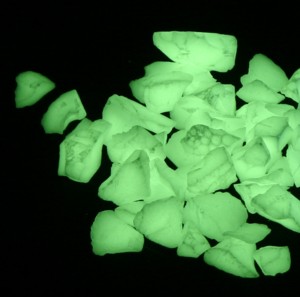 Literally 'green energy' the safety and energy efficiency of 'glow in the dark products' is unequaled and an important part of a greener future. Using the sun's energy to recharge, glow in the dark technology can be transferred to numerous uses. Check out the Australian based GlowInTheDark website for more products, pictures or to make contact with the suppliers.
The amount of light absorbed as energy depends on the exposed mass of the active particles. The glow charge will be effective when exposed to light and this increases activity to become more efficient. Outside our glow products are fully charged in only a few seconds of sunlight.
Huge range in our online store! We also manufacture GITD products, please advise your specifications