Which Energy - Queensland - Phone 07 3821 3438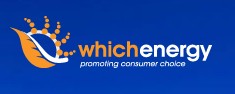 Imagine supplying all your home's energy requirements from solar energy.
Many Australians are now doing exactly that! With a focus on grid connected PV systems for the home and small business, this guide will answer the question "Which is the right system for me?". Make the right choice in solar and purchase the new Solar Electricity Consumer Guide today.
http://www.whichenergy.com.au/going-solar