Exel Power Melbourne - Phone 1300 822 061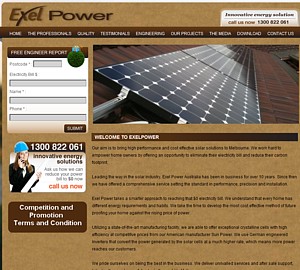 Our aim is to bring high performance and cost effective solar solutions to Melbourne.
We work hard to empower home owners by offering an opportunity to eliminate their electricity bill and reduce their carbon footprint.
Leading the way in the solar industry, Exel Power Australia has been in business for over 10 years.
Since then we have offered a comprehensive service setting the standard in performance, precision and installation.