ultraGTS commercial Grey Water System - Ph 1300 856 237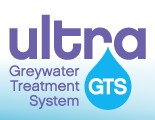 The ultraGTS can be connected in Modular form treating up to 5,000 litres per day.
Larger systems are designed specifically for the installation.
Whether it be a School, Golf Course, Hotel or entire Apartment Block we can design a ultraGTS to suit your needs.
http://www.wastewateraustralia.com.au/